Information about
Workplace Charging Scheme (WCS)
The Workplace Charging Scheme (WCS) is a voucher-based scheme that provides eligible applicants with £350 towards the upfront costs of the purchase and installation of electric vehicle (EV) chargepoints.
This applies to Andersen A2 charge point installations for workplaces.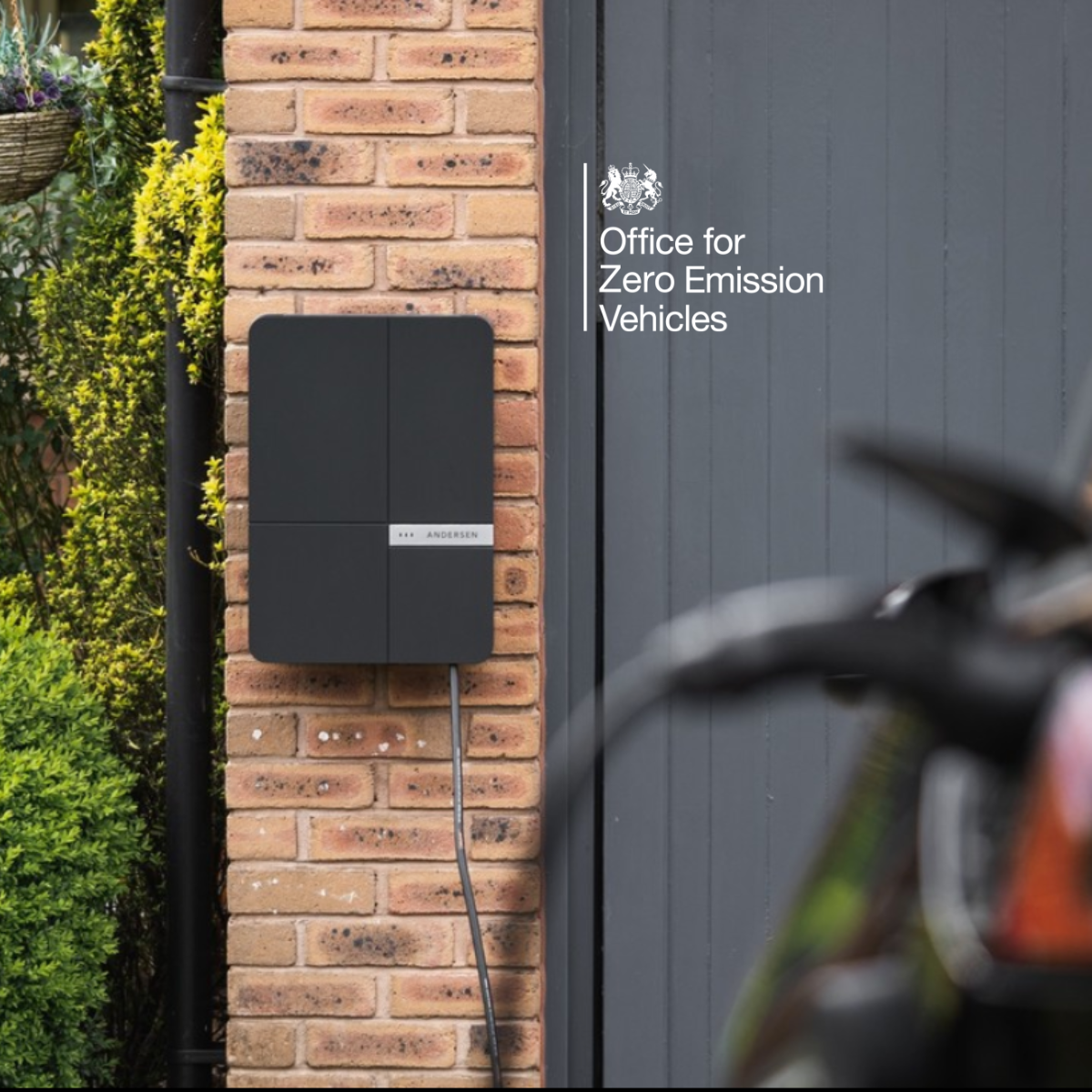 How does the scheme work?
To claim the £350 per socket discount, you'll first need to apply on the OZEV website here.
If your application meets the requirements and is successful, you'll then be emailed with a unique voucher code.
Simply contact Andersen with your charging requirements and provide us with your voucher code, and we will send you a quote for your installation.
We will deduct the grant from your invoice and Andersen can then claim back the full grant amount from the Government.
FAQ
All you need to know about the Workplace Charging Scheme (WCS)
How much discount can I receive?

The grant covers up to 75% of the total costs of the purchase and installation of EV chargepoints (inclusive of VAT), capped at a maximum of:

£350 per socket
40 sockets across all sites per applicant – for instance, if you would like to install them in 40 sites, you will have 1 socket available per site
Where can I find more information about the grant?

The best source of information is at the Government's own website using link here.

If you'd like friendly advice, please feel free to contact Andersen and one of our specialist grant advisors would be happy to help you.
Is the WCS available for all of the UK?

It is available in England, Wales, Scotland and Northern Ireland, but unfortunately not in the Channel Islands or Isle of Man.
How do I claim the grant?

You first need to fill out OZEV's application form here.

If you are successful, you will be emailed a voucher code that will be unique to your business.

You can then contact Andersen with your voucher number and we will provide you with a quote including the discount.

You will pay the discounted amount, and we are then able to claim the grant back from the Government.
Can I claim the grant if I work from home?

In some cases this is indeed possible. If the primary place of work is also a residential property, such as an individual's home, then the grant can be claimed under the Workplace Charging Scheme. However, the address listed must match the business address listed with Companies House or HMRC. If a business is registered at one address, but its employees work from their own homes, the grant cannot be claimed under the WCS. 

Please contact us for further information about whether you are eligible.