Hidden Cable Technology
We're proud to be the only charge point that allows you to have the full benefits of a tethered cable but with a compact, clean storage solution.
Benefits of the Andersen A2 cable
Hidden Solution
The ease of use of a tethered cable, with the neatness of a socketed solution
Courtesey Light
Thoughtful design that makes the charge point really easy to use, whatever the time of day
Automatic Cleaning
Clever integrated brushes clean the cable every time it's used, meaning you can carry on with your day with clean hands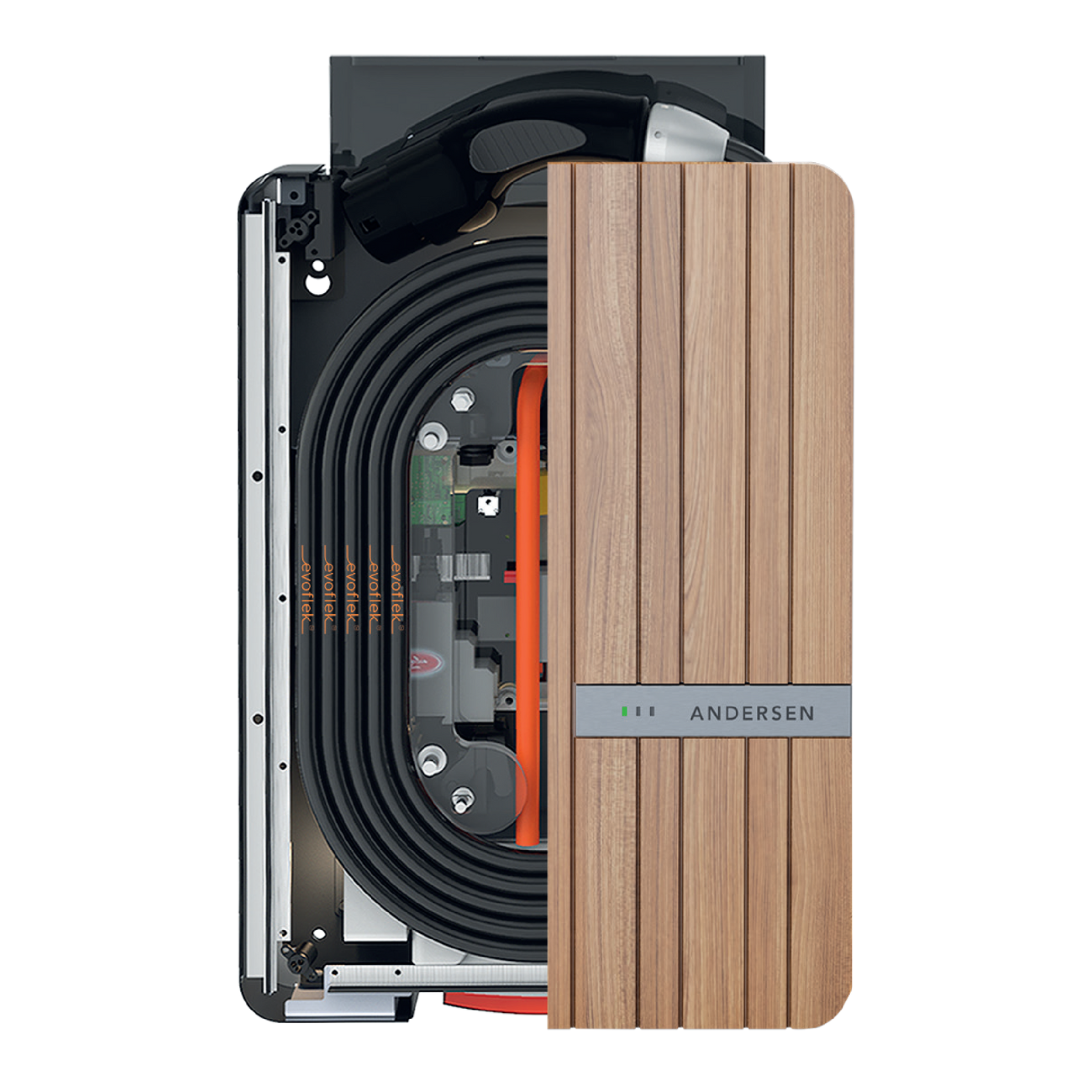 Evoflek Cable
The industry's lightest and most flexible cable, making the charge point a pleasure to use
7kW charge points come with a 5.5m tethered cable as standard. An 8.5m long cable is available as an option.  As the cable for 22kW units is a bit thicker than for single phase charge points, these come with a 6.5m long cable.
Andersen's clever design allows the cable to be wrapped around an inner 'core' and hidden behind the front fascia, keeping it neat, tidy, and clean.  The charging connector fits into a compartment with a lid on the top of the charge point.  The lid keeps the connector clean as well as hidden, and there's a neat courtesy light to help use it at night.  You can see a video of the cable storage system here.
What's special about the Evoflek cable?

Evoflek is an industry-leading cable; lighter and more flexible than the equivalent competition, it means charging your car is really easy.
Does the cable work with all EVs?

The Evoflek cable comes with a Type 2 plug, which is compatible with all new EVs on the market.
Have additional questions?
Call us on +44 1234 916 133